Advance exhibition tickets are required before your visit.
NOW OPEN — The California Science Center proudly presents the world premiere of Angkor: The Lost Empire of Cambodia — an international touring exhibition featuring over 120 ancient artifacts, half of which are on tour for the first time. 
Start your visit with the visually stunning movie Angkor 3D — an immersive IMAX adventure where science and mystery intersect. See one of the archaeological wonders of the world on our 7-story screen! 
After the IMAX movie, enter the exhibition Angkor: The Lost Empire of Cambodia. Journey back 900 years to discover engineering and cultural marvels and daily life in the Khmer empire. Use the tools of science to explore the rise, fall, and enduring legacy of what was once the most extensive metropolis in the world. 
SAVE on admission when you purchase tickets to both the exhibition and IMAX movie. (Activate the discount by adding both to your shopping cart.)
Groups of 15 or more enjoy special savings by receiving one free ticket for every 15 tickets purchased. Advance reservations are required for groups. Please call (213) 744-2019.
Read our COVID safety guidelines before your visit.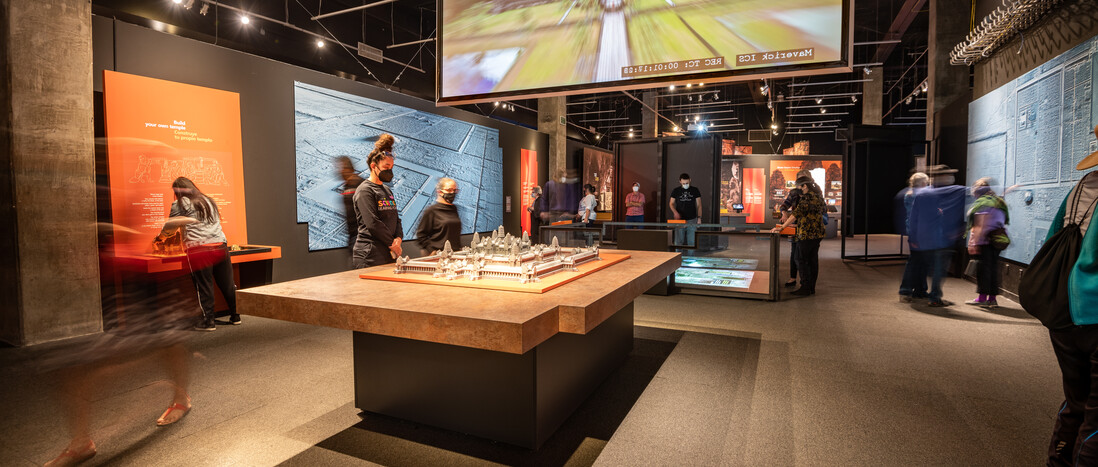 Group Discount
Book your group visit! Groups of 15 or more people enjoy special savings by receiving one free ticket for every 15 tickets purchased. Advance reservations are required for groups. To reserve your group, please call (213) 744-2019.
PHOTOS
INTERACTIVES
VISITOR INFORMATION
PLEASE NOTE: The time on your Angkor exhibition ticket reflects the time you may enter the exhibition queue.
Angkor Quick Tips:

View Details

Flash photography is not allowed.

There is no re-entry into the Angkor exhibition after exiting.

Join the Angkor exhibition queue at the time printed on your ticket.

It is recommended that you allow 90 minutes to view the exhibition.
Exhibition Hours:

View Details

Last entry time for the Angkor exhibition is 3:30 p.m. The exhibition opens at 10:00 a.m. and closes at 5:00 p.m.
PLEASE NOTE: General Admission (Entry Time) to the Science Center is included with your Angkor exhibition ticket.
General Ticketing Information:

View Details

Purchase your tickets online and in advance of your visit.

Same day ticket sales online and at the box office are limited and subject to availability (advance ticket purchase online is strongly suggested). Please arrive at least 30 minutes before your exhibition time (on your ticket) to allow plenty of time to park. Parking is $15.00 per car, $15.00 for school buses and $33.00 for oversized vehicles. Visit our Directions, Parking and Transportation page for more information.

If reserving tickets over the phone and choosing Will Call as the delivery method, you will need to pick-up your tickets at the box office, which will require additional wait time. You will be asked to show a form of ID, in order pick up your tickets.
Purchasing Tickets:

View Details

There are three ways to purchase tickets:

Online - Available 24 hours here. There is a $3.00 service charge per ticket. Guests use the "E-ticket" feature and have the tickets emailed to them. E-tickets can be scanned from your mobile device. If necessary, tickets can be printed at the box office with no extra charge.

Telephone - Available 7 days a week from 8:30 a.m. – 5:00 p.m. by calling (323)-SCIENCE or (213) 744-2019. There is a $3.00 service fee per ticket on all telephone orders. There may be additional charges for delivery/shipping methods.

On Site – Available at the box office during regular operating hours. Tickets are available on a first-come, first-served basis. There is no guarantee that tickets will be available on the day of your visit. Advance ticket purchases are strongly recommended.
Cameras and Other Belongings:

View Details

In order to maintain the safety of the artifacts and for your personal comfort we ask that all guests adhere to the following visitor policies:

BELONGINGS: Bags and "carry-on" items larger than 11" x 14" are not permitted inside of the exhibit. The California Science Center does not provide personal property storage, holding, or check in. This includes but is not limited to coolers, luggage, backpacks, or any type of personal property. Guests are strongly encouraged to leave large bags and other personal property at home or in their cars whenever possible. The California Science Center is not responsible for any bags strollers or personal items left unattended.

Large suitcases, coolers, umbrellas, and large shopping bags are not permitted.

Food or drink is not permitted inside of the exhibit.

CAMERAS: Please ensure that your camera activities respect the privacy of other visitors and do not distract our staff and volunteers.

Personal use, no-flash photography and videography is allowed.

Selfie sticks, tripods, stabilizers and monopods are not permitted inside of the California Science Center.
Accessibility / Service Dogs:

View Details

The exhibition is wheelchair accessible.

Service dogs that have been individually trained to work or perform tasks for a guest with a disability are welcome, in accordance with the Americans with Disabilities Act. Pets, comfort animals, emotional support animals, or therapy animals are not allowed, for the safety of the Science Center's exhibit animals. For more info on accessibility and amenities, visit this page.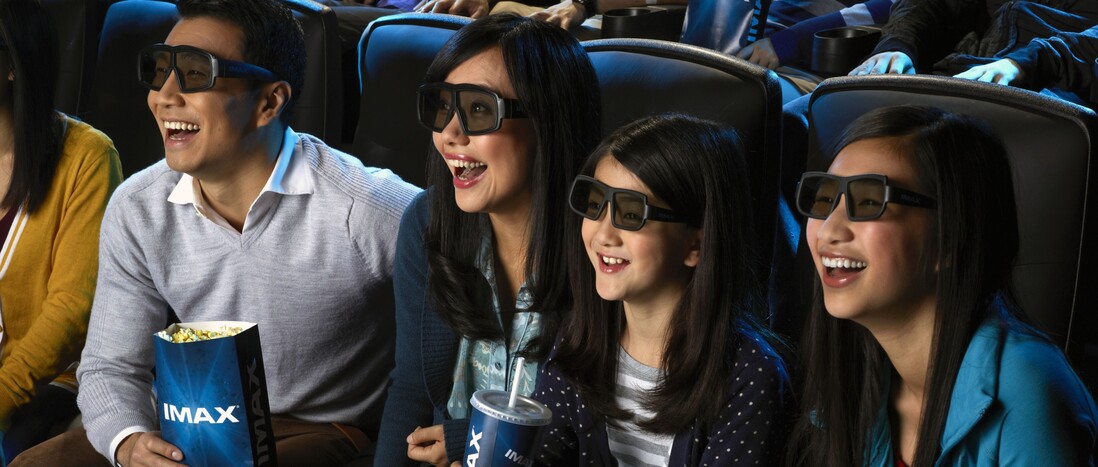 ENHANCE your experience!
Add an exhibition and IMAX movie ticket to your shopping cart to activate special savings.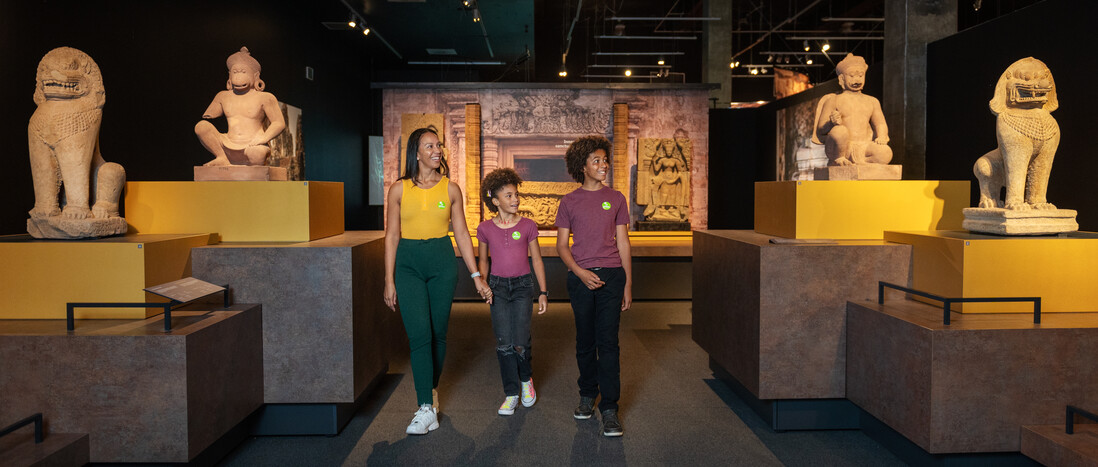 Special Offers for Members
Support a dynamic educational resource and enjoy a year of special experiences, including exhibition and IMAX movie previews and ticket discounts. Join today to launch your science adventure!
This exhibition is produced by MuseumsPartner in Austria.