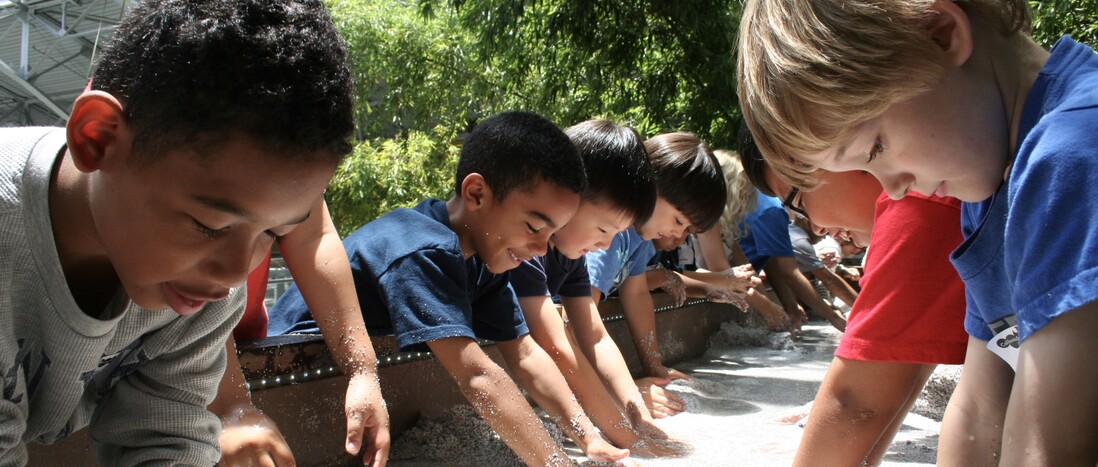 Plan ahead for Summer 2023!
It's never too early to start thinking about Hands-On Science Camp! We're busy preparing for the best summer ever, and we hope you'll join us. Pre-K through 8th grade students will choose from over 25 classes as they embark on an exciting summer of exploration. Get messy with chemistry, dig deep into earth science, shoot for the stars with space science and much more! Register early to guarantee your spot. We can't wait to do science with you!
Important Dates and Information
Camp Dates
Weeklong camps June 12 - August 11, 2023
No camps the week of July 4
Registration Information
General Enrollment Opens: February 28, 2023
Cost: Half-Day $200, Full-Day $400
Scholarship Information
Scholarship application available February 28, 2023
Become a Member for early access and discounted pricing
Member Presale: February 21-27, 2023
Member Cost: Half-Day $180, Full Day $360
Plan Your Summer
Classes are available in morning, afternoon, or full-day options. Morning and afternoon classes may be combined to create a full day.
Extended Day option available to purchase for 8-9am and 3:30-5pm. Cost: $100/week for non-members, $90/week for members.
Students should select classes based upon their rising grade level (the grade they will enter in Fall 2023).
Download a printable catalog of the class schedules and descriptions for all grade levels. (coming soon for 2023!)
2023 Class Options and Schedules by Grade Level
(Will be displayed here. Check back soon!)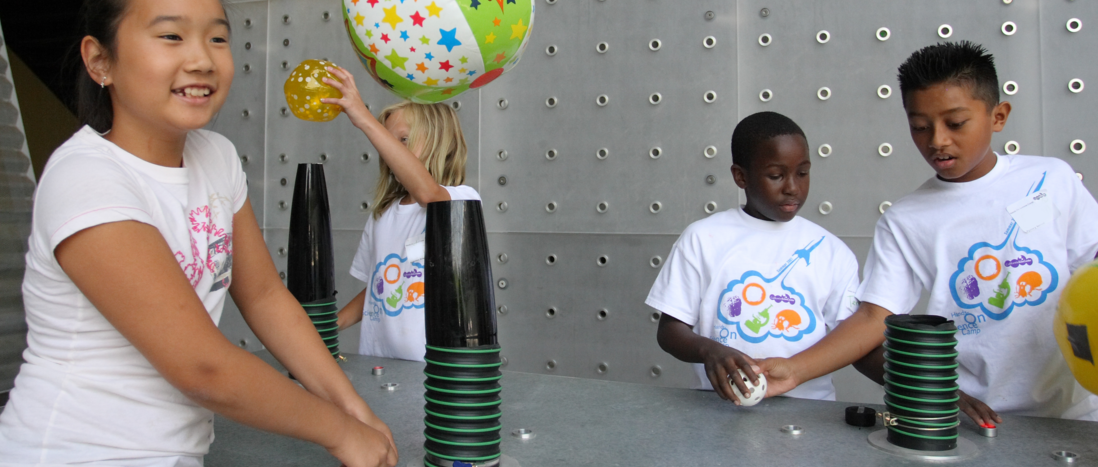 Image attribution
Leroy Hamilton
Explore with Us
Let your child's curiosity shine! Exciting explorations, delightful discoveries and wild wonders await this summer at the California Science Center's Hands-On Science Camp. With a variety of weeklong day camps on half or full-day schedules, you can customize the perfect experience for your camper's specific interests.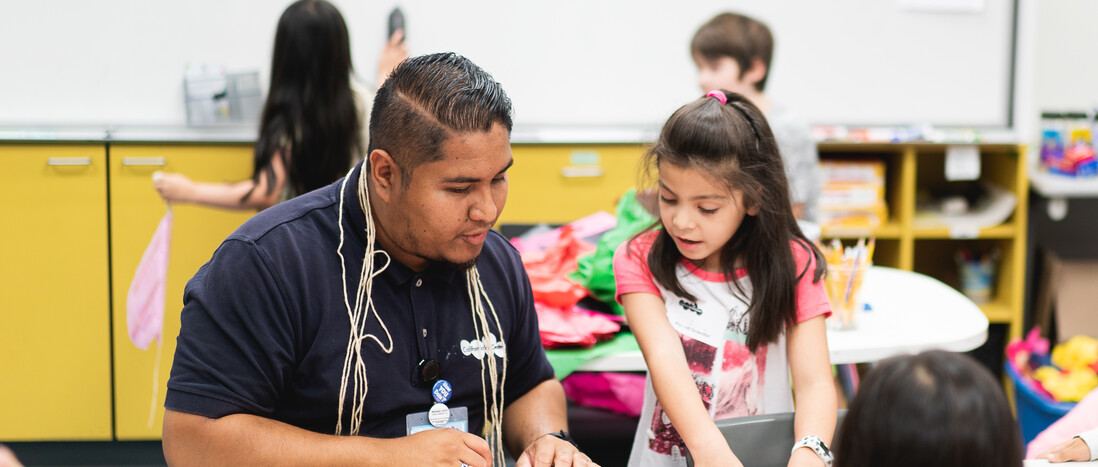 Learn with Us
Hands-on, minds-on! Curious young minds will engage in exploration-based activities led by a staff of trained educators with backgrounds in science and/or education and working professionals from a variety of science fields. Inquiry-driven classes will capture your child's attention and inspire critical thinking with research-based educational techniques. Campers will learn by doing science as they mix, launch, dig, dissect, observe, explore and so much more!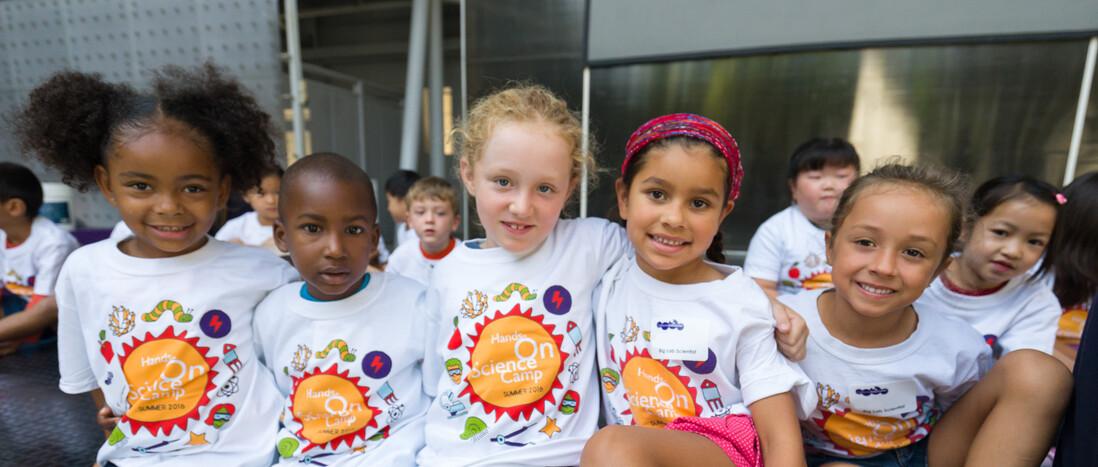 Image attribution
Leroy Hamilton
Build Community with Us
Students need each other now more than ever! The need for socialization and in-person interaction has become crucially important for today's youth. Hands-On Science Camp is designed to create a safe learning community for your budding scientist. Campers will make friends and build skills in teamwork, perseverance and critical thinking through investigation and collaboration with peers.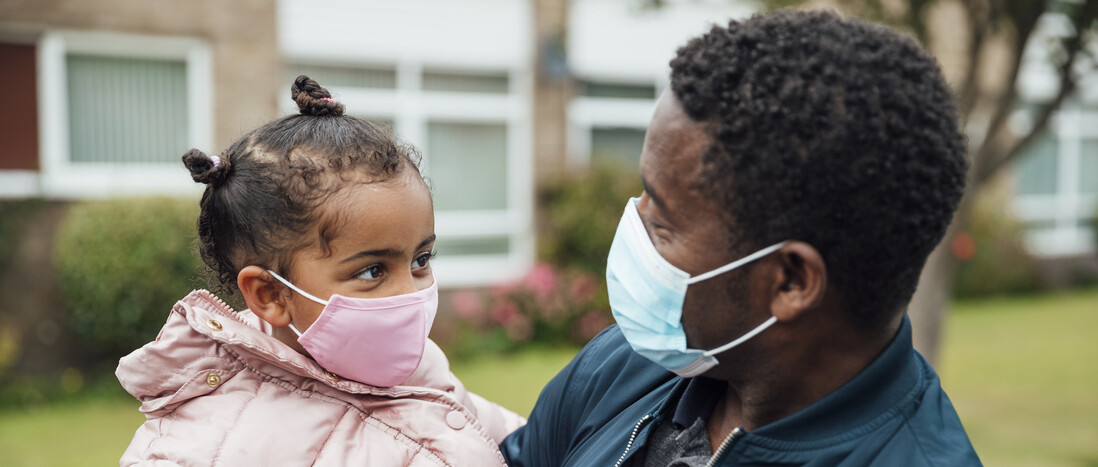 Stay Safe with Us
Your child's safety is important to you, and that means it is important to us! The California Science Center has consistently followed and enforced pandemic-related public health guidelines, and this will remain a top priority this summer. We know things can change quickly, and we will update our policies to reflect state, county and local guidelines to ensure we have the safest summer possible. View our most up-to-date policies here (coming soon).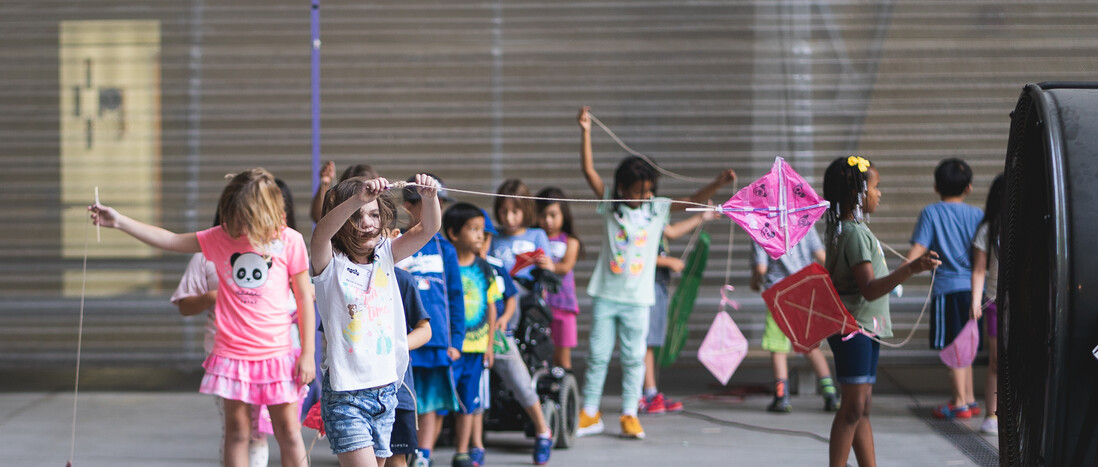 Image attribution
Nathan Alexander
Scholarships Available!
The California Science Center is proudly committed to offering all learners the opportunity to enrich their lives and understand the world through science. We strive to make Hands-On Science Camp accessible to as many students as possible. Scholarships are available based on demonstrated financial need. Eligible participants in all grades can apply for either half or full-day funding. Learn more about eligibility and applications (coming soon).
Scholarship applications will be accepted beginning February 28, 2023.